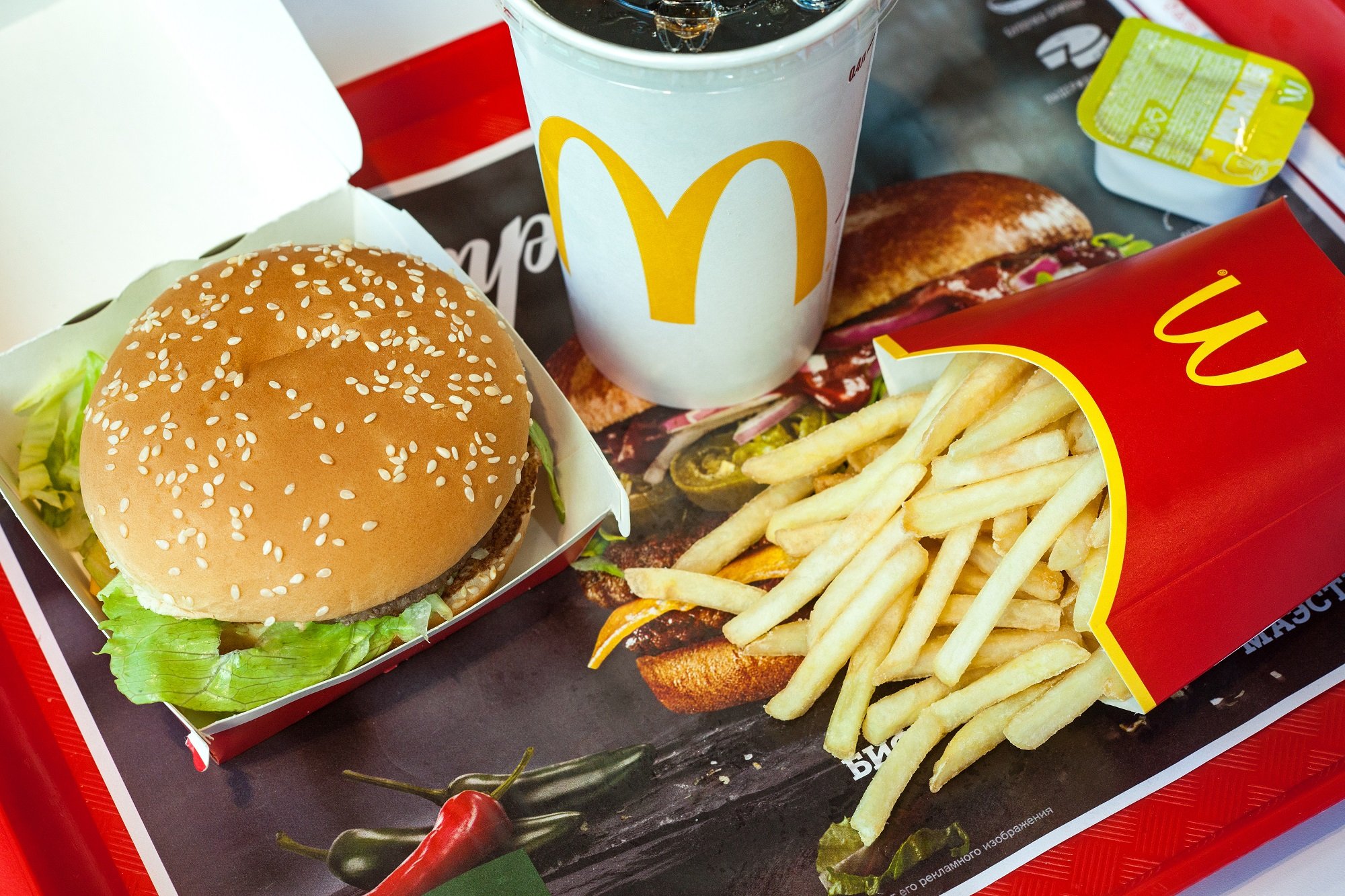 Enjoy the delicious taste of the legendary 'Mac'. Juicy burgers, fries, salads, desserts and other dishes create a rich menu for a quick lunch, snack or proper meal. McDrive is also available.
A fast food restaurant you will not be able to resist
Craving something delicious and heavenly? While shopping at Supernova Koper visit the popular McDonald's restaurant. The renowned 'Mac' indulges you with amazing fast food and refreshing drinks at any point of the day. From tasty breakfast in the morning to original menus with legendary classics, such as hamburger Big Mac, Cheeseburger, chicken McNuggets or Wraps, McDonald's knows how to take you to a kingdom of taste. Try the special offer with always new meat and vegetarian specialties, and complete your meal with a fresh salad, crispy fries and dessert – may we suggest McFlurry ice cream, luscious McSundae or a Shake.
The modern restaurant at Supernova Koper shopping centre has also a McCafé, the McDonald's coffee shop with delicious Italian coffee and a wide selection of sweets, and a McDrive drive-through station where you can order and pick-up your take out from your car. The restaurant is also very popular with kids, as they can wait for their Happy Meal, a kids menu with exclusive toy, on a playground while you enjoy the coastal sun on the open terrace.
Get your favourite dishes at discounted prices! Use the McDonald's app for coupons and promotions or order a Student menu at lower price (valid only for students).
McDonald's – a chain of restaurants with the best quality/price ratio
McDonald's has become synonymous with fast and quality food as well as drink service, both in the world and in Slovenia. At McDonald's, quality is the most important guideline in choosing and preparing food, it is upgraded by fast and friendly service and an impeccably clean restaurant decorated in a modern style. High standards in food preparation are achieved at McDonald's restaurants by using only the best product ingredients and working with selected, established and reliable suppliers. Throughout the year, McDonald's restaurants offer an exclusive range of dishes and interesting promotions, thus further enriching its rich standard offer.
McDonald's restaurants are distinguished by the most advanced interiors, free Wi-Fi access, new food and service technologies.